START SPANISH ONLINE AND DESIGN YOUR PRIVATE COURSE!
Hi, I'm Celia, Your Spanish Tutor!
Let me tell you two important things about how we work:
We are not a big company, we are a FAMILY school. The family from Andalusia that keeps our students fully connected to Spain.
We integrate our beginner students into our culture from the very beginning!
Why have a Spanish tutor?
Learning Spanish with a tutor allows you to learn the language faster and more effectively. We specialise in designing private courses to suit the needs of our students.
Whether you're a beginner or looking to enhance your language skills, our online Spanish lessons offer a comprehensive and interactive learning experience.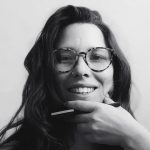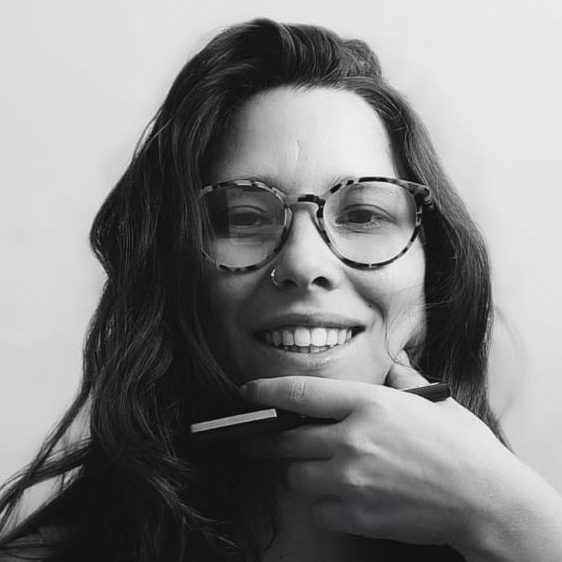 1
Our beginner students START ONLINE and learn how to function in the native context.
2
They then visit us in Seville and do their language IMMERSION COURSE with us!
3
Thanks to our online Spanish lessons you will be able to join our CONVERSATION CLUB.
Celia, I Need to Know More about Your School…
We create the private Spanish class you need

We specialise in designing the course you need. It doesn't matter how much time you have per week, how old you are, whether this is your first time studying Spanish or not, whether you think you are good at languages or not… We have been teaching many DIFFERENT STUDENTS for years, who come from many different countries and whose circumstances are very varied.
You will have your own private area with your material

Very comfortable for studying. This way you can have everything well organised and clear for your study. We will PROVIDE YOU with everything you need for the course.
No more boring theory classes!

I have been innovating for years in the field of teaching Spanish as a foreign language, and my classes are very COMMUNICATIVE. I apply different dynamics and methodologies to get students talking from the very beginning.
We create unique study materials!

We create interactive materials and language-learning tools of all kinds, making our online lessons an engaging and fun experience. We are experts in producing worksheets, books, presentations and much more for our students.
Why Subscribe to Isbilia?
Not only will you gain access to our exclusive EBOOK, but you'll also receive our weekly newsletter and news from our blog. What is the newsletter about? I'll be writing about my language learning experiences in the form of literary stories, curiosities and more.
What Do Our Students Say?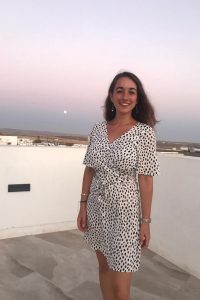 "They are very skilful teachers who adapt to the needs of their students. They haveyears of teaching experience and I found their classes very informative, interesting and fun. I have learnt a lot in the time I have studied at Isbilia. Needless to say I am delighted with my decision to study with Isbilia Spanish and I couldn't recommend them more highly. The online school is run in a very professional manner. My questions were always answered in a timely manner and no doubt was left unanswered".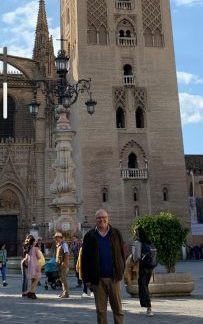 "Hola, soy Thomas y soy de Suiza. Conocí a Celia y aprecié su trabajo el año pasado en Sevilla cuando pasé diez días en esa maravillosa ciudad para mejorar mi español, que en ese momento era de principiante. En poco tiempo no sólo pasé a un nivel más alto de español, sino que también aprendí mucho sobre la cultura, la historia y la vida actual en Sevilla de una forma muy interesante. Incluso después de mi estancia en Andalucía, Celia continuó siendo mi profesora de español, hasta a día de hoy, que naturalmente hacemos nuestras clases a través de Skype".
Our teaching philosophy
Nowadays, we live in a specialised world and don't always see that all branches of knowledge are actually inter-connected.
As well as specialising in teaching Spanish as a second language, we also have backgrounds in Spanish history, linguistics and journalism. We are deeply interested in the world we live in, from science to current affairs, music, art, literature, sports and, of course, other languages!
Language is a door to other cultures!
From the quirky colloquial expressions we use in everyday life to our Nobel Prize-winners, Spanish culture shines through in our language. Being a good teacher not only entails being a good communicator, it entails constant research and development to find and create resources that bring this diversity and richness to you. This is why we go out of our way to engage you in the learning process through culture in a fun and interactive way.
Why do we use certain expressions?
What are the characters and themes that appear in our films, books, and music? How does our history reflect who we are? What does the Spain of the future look like? We keep abreast of developments so that you can enjoy the very latest in Spanish language, society and culture.
Empower Yourself: Learn Spanish and Gain Language Skills for Life
Discover More About Us, Isbilia Spanish Online
Our online Spanish courses offer a convenient and flexible way to learn Spanish at your own pace. Whether you're a beginner or want to improve your language skills, our comprehensive curriculum ensures you receive a well-rounded education. We believe in interactive and engaging learning experiences where you're immersed in the language and culture.
Signing up for our online Spanish courses is quick and easy. Simply contact us for a trial lesson to discuss your private course. Together we will decide the best plan for you according to your circumstances and level.
Absolutely! Our online Spanish courses are designed for learners of all levels, especially beginners. We understand that starting a new language can be intimidating, which is why we are trained to provide a supportive and encouraging environment. Our beginner courses focus on building a strong foundation in Spanish grammar, vocabulary and conversation skills. Through interactive exercises, engaging activities and personalised feedback, we ensure that beginners feel comfortable and confident on their language learning journey.
The duration of our online Spanish courses varies according to the level of the course and your learning pace. We offer courses from beginner to advanced levels. However, it's important to remember that learning a language is a continuous process and individual progress may vary. Our curriculum is designed to provide a comprehensive learning experience, focusing on all aspects of the Spanish language, including grammar, vocabulary, speaking, listening, reading and writing. Rest assured that we are committed to supporting you throughout your language learning journey.
Absolutely! We believe in the power of community and encourage interaction between our students. That's why we have our monthly Conversation Club, where students can get to know each other and practise Spanish on a variety of topics.
Taking our online Spanish courses is simple and hassle-free. All you need is a computer or mobile device with a stable internet connection. Our courses are accessible through our user-friendly learning platform, which can be accessed from any modern web browser. Additionally, we may recommend using headphones for optimal audio quality during interactive exercises. We are always available to provide technical support and assist you with any questions or concerns you may have regarding the required software or equipment.
Absolutely! That is why we believe in private lessons. At Isbilia Spanish Online we believe that students progress faster when they receive personal attention.
Let's get in touch!
contacto@isbiliaspanishonline.com
Contact us and provide details about your inquiry. I will get back to you soon.